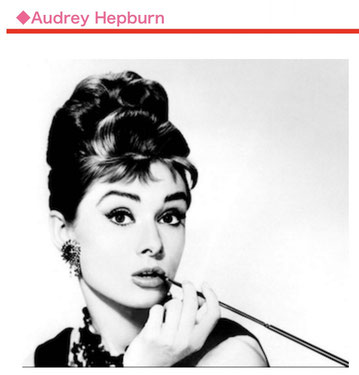 Have you ever slipped something from your mouth and you regret that you may have hurt someone? In yoga philosophy, there is Ahimsa (nonviolence) This includes non-verbal and verbal violence.  I would like to share one of my favorite quote by Audrey Hepburn.
For attractive lips, speak words of kindness.
For lovely eyes, seek out the good in people.
ヨガの哲学で非暴力(アヒンサ)ということがあります。それはフィジカルな暴力だけでなく、言葉での暴力も含みます。「余計な一言言っちゃった!」って、皆さんご経験していらっしゃいますよね。
ユネスコの大使まで務めたオードリーヘップバーンの言葉をご紹介します。
美しい唇は優しい言葉を紡ぐことにより出来、
美しい眼は人々の良いところを見つけることで出来る